Want to DIY a project with a difference? Want to bring your project from design to reality? Want to make awesome and exquisite prototypes? Yes, here is DIY 2.0 – the must-have course for making prototypes, come on! Come and refer to the best way to design for yourself or even prototype services for your friends!
DIY – we can realize the primary design and production, DIY 2.0 – let your design more realistic and exquisite realization.
Perhaps the beginner DIY relying on hand-made can only get rough prototype, I know this is so far from your ideal state of the prototype so little. But how do we create a prototype that feels and looks like a mature product and has a strong practical function? It's like the romance of most boys – to have their own sci-fi artwork designed and made.
Sci-fi props from movies, cool gear from games, great products that change lives – they come from your mind. But they're realized here – by prototypes.
But how do we achieve it by making a prototype?
Yes, you need to design it. Go to the movies, go to the games, go to your mind. Go find it. Use 3D software to draw him out. Go find the most suitable way to make it, and of course, go find a suitable companies that build prototypes, which will bring you closer to your dream.
Make Prototypes with 3D printing
This is a cool prop. If I had to choose between Marilyn Monroe and her, I wouldn't hesitate to choose her. She's so glamorous, but her structure is so complex. We want to make it here but don't want to spend too much. Then, choose 3D printing, SLA&SLA will help you achieve your ideal result, whether it is metal or plastic.
Too many prototypes of products are made from 3D printing. Maybe 3D printing can't achieve the texture of your Apple phone, but it is the easiest way to realize your design. If your design doesn't need to be functional, 3D printing is your best way!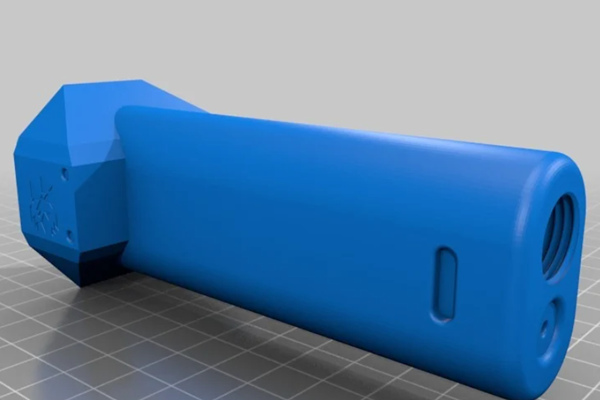 Make Prototypes with CNC Machining
A plastic prop without function does not fit your temperament? Yes, the romance of designers is to have more realistic and functional prototypes. Then maybe we need to consider prototypes that allow us to design in a more refined way. Think about it, our Mr. Prop if pure metal to build, is not more texture, cooler. I can imagine friends and customers following it all the time. Why not consider CNC machining? Try touching your aluminum laptop case, he's great, isn't he?
Any of your common products can be achieved with CNC. Many complex structures can be achieved while keeping the product practical and stable. I think CNC is the preferred method of production over 3D printing.
Have we succeeded? not yet? It's missing a bit of soul-color
 At this point, we have created a work of art. one more thing, color is the final process of artwork perfection. Polishing, painting, anodizing to add brilliant colors to your product is the soul of your product, but how am I going to achieve them? Don't worry, go to companies that build prototypes – they'll take care of it for you! At this point our wingman has finished his coolest look, it's so perfect and no different from the game, imagine that you have made something you love. Now, enjoy yourself!