Posted on: Jan 15th, 2019, | By Candy, WayKen Marketing Manager
In nowadays 21st century design, prototypes play a key role to check the imperfect of assembles, especially in the development of mass production. Prototype Production shows working models to ignite the vital decisions, thoughts, and approaches that guide a bright pathway to industrial development.
A complete process for a prototype development is to start the design validation by CNC machining or 3D printing first, then consider the low injection machining by either CNC or vacuum casting to test more mechanical as well as functional performance, for prototyping process this is the common way for most of the designers to go for their products, there is also another method from prototype to mass production for even large quantity verification of market acceptance and consumer satisfaction, which is low volume injection molding.
First of all, to come across the prototype production, we should learn the difference between prototypes and production.
1.Key Differences between Prototypes and Production
-Materials: for prototypes, materials are in pod shape and sheet shape, while for mass production, plastic materials are granular. The performance of prototyping materials is poor and can only to be used as prototypes only, the life is shorter and for example, if need to do ultra-sonic welding, prototype material cannot withstand the welding strength and will get broken easily, for such purpose will need to choose production materials.
-Process: for prototypes machining, the process is normally by CNC machining, vacuum casting, SLA, SLS or 3D printing, such process can make a product in a very quick way and lead time even in 3-5 days; the product can also be applied on different colors and finishing to be same as real products. But for production, for example, the plastic production, it can only use tooling to do the injection, for tooling, we have rapid tooling which can make low volume production of only 1000 units or even less such as 100~500 units, the tooling can make the final products that comply with the consumer using, in other words, products by tooling is the same products that we use in our normal life.
-Low volume: Can you call quantity 1 as low volume? For us yes we can, CNC machining can even only machine 1 unit, not mention 2 units or even larger quantity such as 100. For production, we can also make 100 units or even bigger amount such as 100K or 200K units.
2.How to Move Your Product from Prototype to Production
I have 2 projects are making tools for mass batch production now, of which one is VR. last year when these 2 projects were first to make prototypes, I never know one day such product that I used to make many prototypes will come into mass batch production in us too, our client told me that they want to use a supplier who can know their product very much from the first stage, then he can have faith to believe we can produce the mass production parts for them without any big issues. These 2 projects allow me to understand how important it is for us to have the ability for one stop services for prototype production, and also it is also important to choose the same manufacturer to move your product from prototype to production.
What is prototype stage?
In prototype stage, CNC machining can produce any thickness that larger than 0.4mm, there is no worries too thicker wall will have shrinkage issue, even for undercuts plastic can split to machine then glue together, metals can go for EDM. Later when prototyping stages complete and no problem to go mass production stage, many factors need to be taken into consideration. The shrinkage rate of material is an important factor when doing DFM, others such as inserts, gates, parting line, draft angle is issues that prototypes don't need to worry about while tooling need to spend many times to clear them up before going to tool making.
3.Consideration from Prototype to Production
-BOM (Bill of Material): BOM of prototypes can be custom parts, for example, the magnets or screws, prototype engineer can choose to make it a special shape, but for mass production, in order to save cost it will be better to modify such parts into standard ones which can get in a very low price on the market, therefore the items or materials in BOM will have differences.
-Tooling: if you are working with metals or plastic for mass production, your product will need a tool, this is a custom mold that manufacturers will need to produce first in order to make your product, the cost for a tool will cost from $1000 of a small part to a large part of cost $20K. after spending such amount, the mold belongs to you and can use this tool to produce more products until the mold life goes to the end.
-Quality: this is one of the main concerns that many clients will think when making mass products, normally after checking T1 samples no problem and FAI quantity pass the inspection, the mass injection process will start, during the tooling injection, there have IPQC, before shipping there will be OQC, thus for production the quality issue can be monitored in a reasonable way to prevent big defect issues from happening.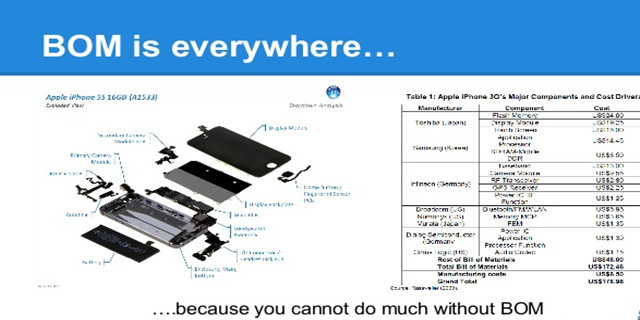 4.Advantages of Prototype Production in Product Development Plan
A rapid prototype is often used to review a product's cosmetic, appearance or further study how a part or assembly related to other parts, prototype production sometimes may not be fabricated by using the target manufacturing process. For example, I have a client, who wanted to machine 1 unit aluminum bar of 1.3m by CNC, but the design is straight feature thus need to use extrusion mold to produce; however after finish the first stage, client need to change the design, thus we have to make one new extrusion mold to produce fresh parts. Therefore, producing prototype production in product development is a key step to prevent tooling from failure in future production.
5.In Conclusion
We are a manufacturing one-stop company that can make prototypes in the early-stage as well as producing low-volume manufacturing by rapid tooling or steel molds. We have technical project managers to help follow up your prototype projects in factories and feedback right away if any issues coming up during machining. Our mission is to showcase the best representation of your ideas and to give you the clearest explanation. We not only offer solid model files with exploded views but also detailed part drawings to back a prototype project. In order to make your money spending is worthwhile, we also will provide the bills of materials so that you will know you are on the budget of your project.