Quality Management Systems
WayKen is dedicated to continually improving and optimizing the capabilities of all custom manufacturing applications from prototype to production and our quality control processes, including CNC machining, rapid prototyping, and rapid tooling.
The Quality System at WayKen focuses on the interests of customers while developing innovative and progressive techniques to produce custom parts with your specifications that exceed expectations.
WayKen is strictly in accordance with ISO 9001:2015 certified quality inspection system, we use advanced testing equipment to measuring and inspect all of the raw materials, while our quality engineer team own professional technology to inspect and ensure your projects meet stringent quality specification, in order to earn the confidence of our customers in the industry.
Our quality process is run through the whole project from RFQs to production shipment.
Two independent reviews of the purchase order are where our QA begins, determining that there are no questions or conflicts regarding dimensions, material, quantities, or delivery dates.
Then reviewed by experienced personnel involved in the setup and production and individual inspection reports are made for each operation that is required to produce the part.
All special quality needs and instructions are documented and inspection intervals are then assigned based on tolerances, quantities, or complexity of the part.
We minimize risk by tracking and analyzing every step of our manufacturing process to minimize part to part variation, and assure consistent, reliable quality for every part, every time.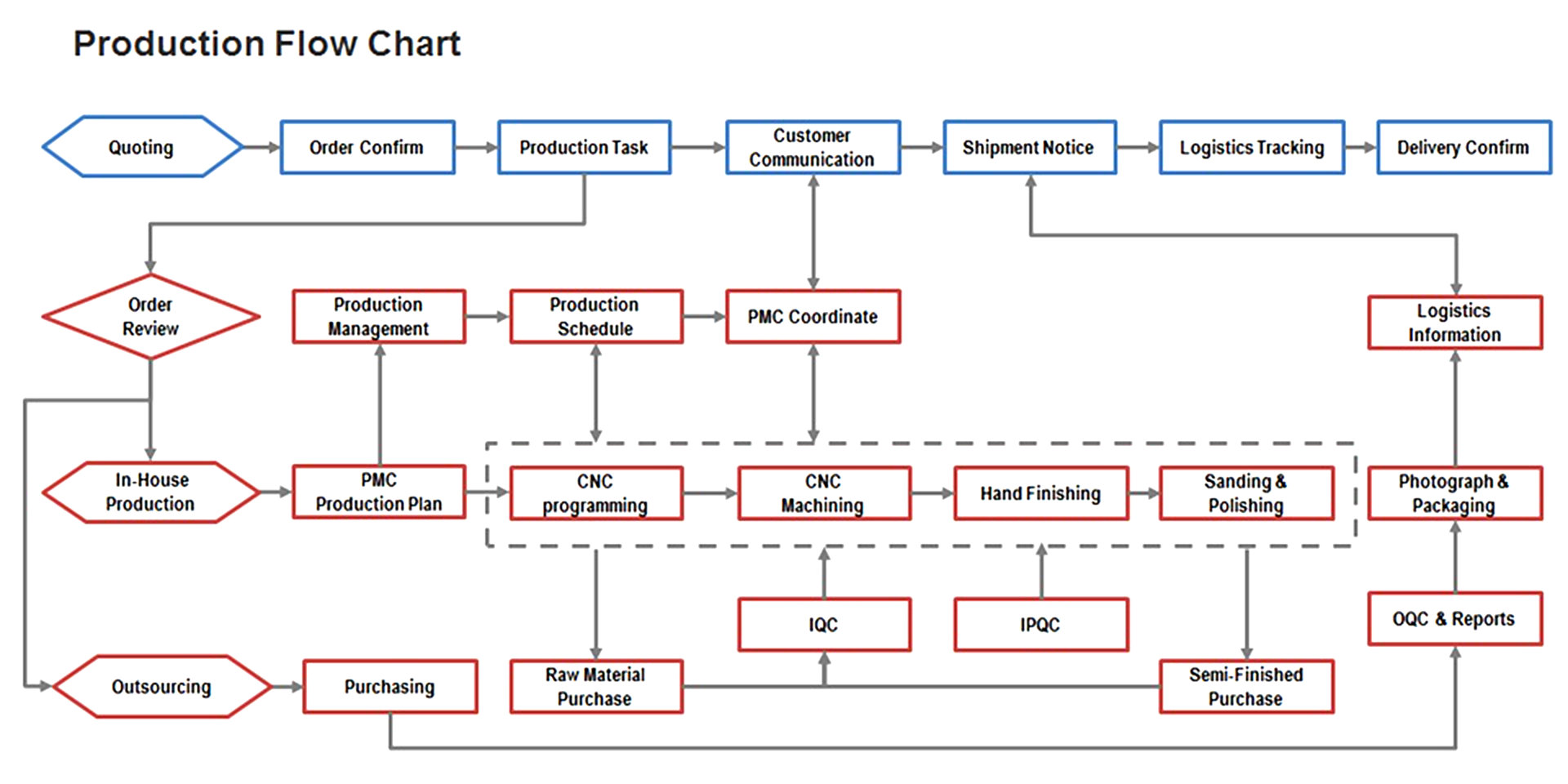 Consistent quality control, from part to part, product to project, we pay attention to detail, problem-solving, researching new materials and processes, investing in technology, building, and sustaining a team of professional rapid manufacturing.
Quality Inspection Equipment