Medical Device Prototyping and Manufacturing
Medical device prototyping and rapid manufacturing are the foundation of your medical product design and development process. You can send these prototype parts and low-volume production parts to the lab or clinical trials and ultimately to market faster.
Accelerate Your Time-To-Market
Importance of Prototyping and Rapid Manufacturing in Medical Device Development
The design and development of new medical devices can be expensive and time-consuming. However, outstanding innovators redefine best practices from concept to commercialization, and your new medical device can be brought to market with efficiency and economy.
Rapid prototyping manufacturer can quickly, consistently and cost-effectively delivers prototypes with essential functions and production parts in low-volume manufacturing for concept and market testing of medical devices and health products. This allows you to explore ideas, generate early customer feedback, and develop fit-for-purpose solutions so you can put them into lab or clinical trials and ultimately get them to market faster. During this process, you can also gain insight into the subsequent manufacturing process, costs, schedules, and quality control.
Evaluate, Test, and Validate Each of Your Steps
Best Practices Supported by Medical Device Prototyping and Manufacturing
Dedicated to the Development and Manufacture of Medical Devices
WayKen offers a full range of rapid prototyping and manufacturing solutions to the medical industry. From surgical tools to large-scale treatment units, our engineering approach will help you move from your initial idea to a realistic plan.
Medical Device Prototyping and Medical Parts On-Demand Manufacturing Provided by WayKen
Lead You from Prototype to Production with Our Successful Experience
With years of experience, WayKen specializes in medical device prototyping and medical parts machining and has served many medical device manufacturers around the world. We will help you every step of the way, from the first prototype, through testing and iterations, to new product demonstrations, and even short or low volume production runs.
Our prototyping and manufacturing capabilities include a fully equipped in-house CNC machining and finishing shop, 3D printing, urethane casting, and rapid injection molding to cover all your medical device development needs.
Medical Device Enclosures, Custom Machined Plastic Housings
Medical device enclosures need to be designed and manufactured to meet the challenges of healthcare industry standards, such as ergonomics and aesthetics, ruggedness, UV resistance, excellent flame and water resistance, ease of repeated cleaning and disinfection, and safety of use.
WayKen can help you test and validate the appearance and performance of medical device enclosures by developing visual design models and functional prototypes to accelerate the process of turning your innovative ideas into market-ready products.
CNC machining is important for testing medical device housings using engineering-grade materials. Machined plastic housings can provide the same materials to test product performance, functionality and manufacturability as the final product, and are also optimal for flexible, fast and efficient custom low-volume production.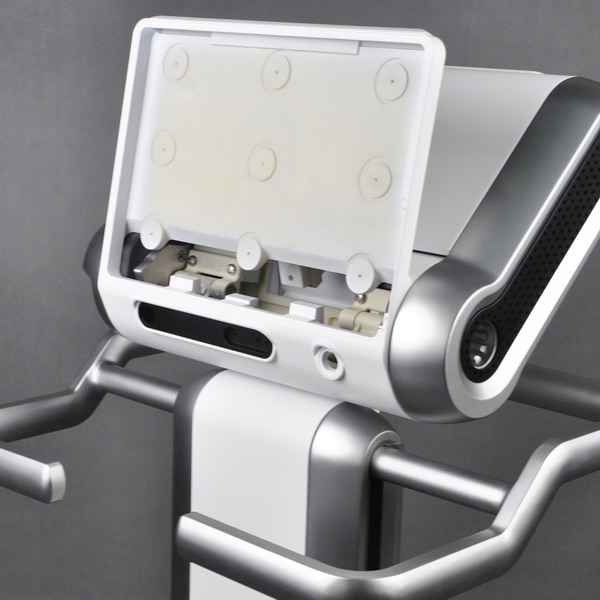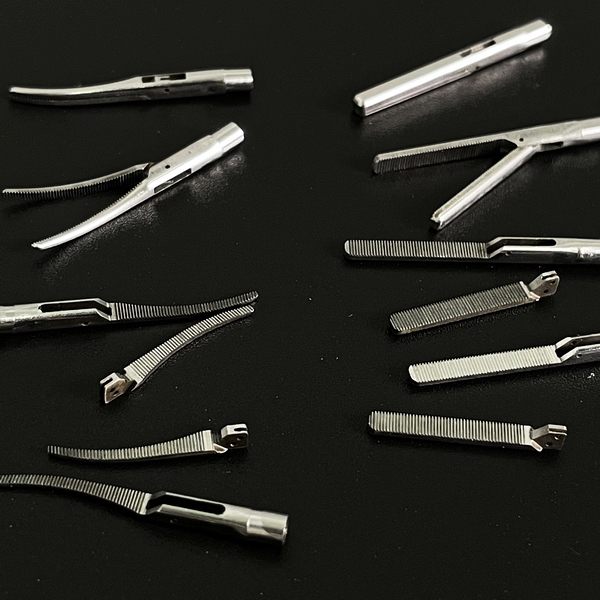 Surgical Instruments and Surgical Tools, Precision CNC Machining for Medical Components
Perhaps no other technology that can play such an important role in high-precision, high-tolerance manufacturing as CNC machining. The machining of surgical instruments and surgical tools must ensure enough accuracy and compliance with additional use and safety standards.
We are able to machine medical grade materials such as titanium and stainless steel with the highest efficiency and precision. We specialize in precision machining of complex geometric details, are proficient in 5-axis micro-milling, and combine manufacturing processes such as metal injection molding, metal casting, EDM, and wire EDM to create the most ideal precision machining process.
Typical accuracy of medical machining: dimensional tolerances of ±0.01mm, geometric tolerances of 0.01mm, the minimum machined radius R0.1mm, and machined surface roughness Ra0.2μm.
Contact Us to Build Your Custom Medical Device Prototypes and Medical Parts
With a focus on manufacturability and cost-effectiveness, we help you find solutions for medical device development from concept to production.
3D Printing Drives Innovation in the Medical Industry
3D printing or additive manufacturing technologies is also an ideal way to manufacture medical products. 3D printing is an additive layering process that allows individual components to be produced quickly that can easily create complex geometric shapes for applications such as prosthetics or medical models. This rapid prototyping method allows for quick and inexpensive iterations of the design for efficient debugging, which makes it very useful for the early evaluation of new medical parts. 3D printing offers the greatest advantage of accurate form and fits testing, and the disadvantage of limited materials, color and texture, and lack of surface finish.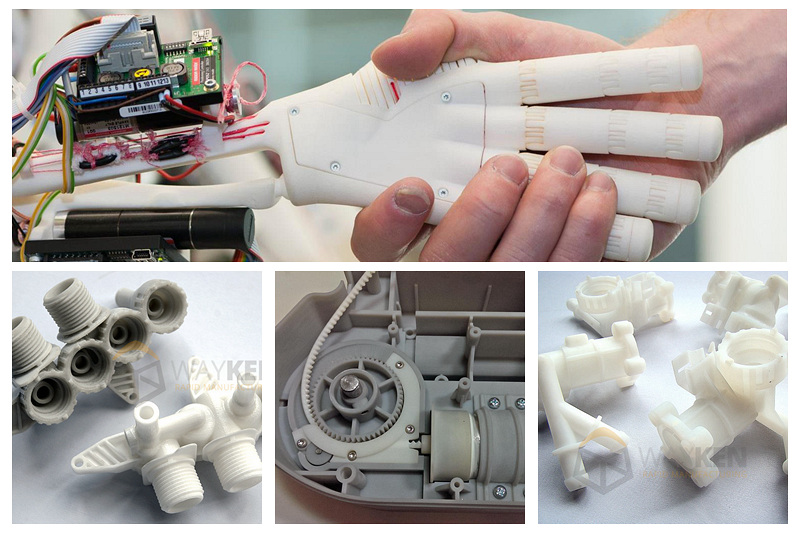 Urethane Casting for Small-scale Rapid Manufacturing in Medical Devices
Many opportunities and applications make polyurethane casting a compelling addition to the medical industry for low-volume production runs of medical device housings. You can utilize urethane casting for initial product launch prior to injection molding and tooling for market research and customer feedback, as well as early delivery of medical devices. For markets where small-scale innovation is the norm and product life is short, silicone molding to cast urethane also allows manufacturers to improve their designs at a faster pace without having to amortize the cost of hard tooling.
Rapid Injection Molding for On-Demand Manufacturing of Medical Devices
Rapid injection molding provides a better choice for those medical device manufacturers needing low-volume molded parts. It will meet your needs for manufacturability analysis, engineering testing, clinical evaluation, investor demonstration or production readiness in the later stages of medical and health product development. At the same time, it will be able to bridge the gap between prototype and production, and let any issues to be discovered and corrected well before them transferred to manufacturing.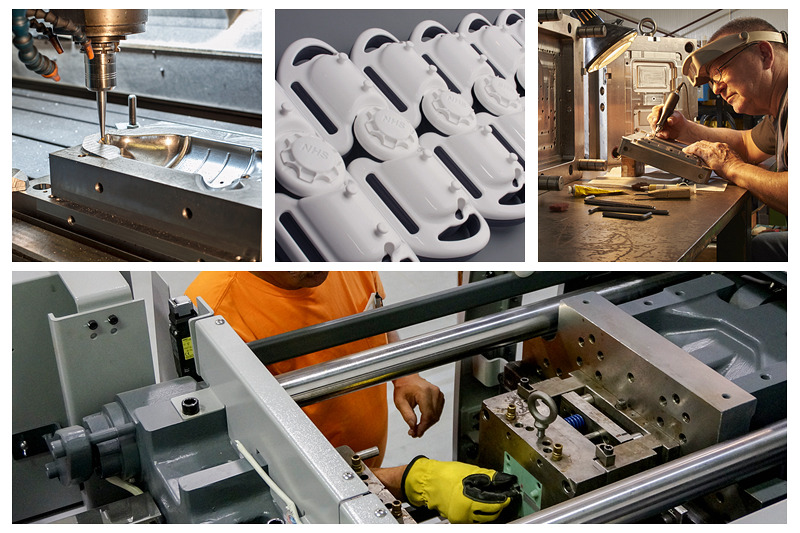 We will work with you to ensure the success of the complete program. Whether you need prototypes, custom devices, or mass-produced components, WayKen delivers reliable and consistent results on time.