Custom Machining Services for Short Runs and Low Volume CNC Machining Projects
Need 50 or 10,000 custom machined parts? We have the capability and experience to provide efficient custom machining services for your low-volume CNC machining projects at the reasonable price.
What is Custom Machining?
Custom machining is short-run or low-volume production to customer-specific specifications and special needs, meeting precise quality, on-time delivery, as well as cost-effectiveness and affordability.
The advantages of CNC machining are particularly well suited to the requirements of low volume production runs of custom parts, including accuracy and repeatability, and flexible processes, as well as a wide range of material options, all of which help bring products to market faster.
Why You Need Custom Machining?
Custom machining is ideal for special order requirements that require lower volume parts, or irregular delivery times and batches.
Turn to custom machining when parts with special requirements are not available from stock catalog suppliers.
 Custom machining is the reliable choice when high precision, high-quality parts, as well as special machining processes and accurate repeatability are required.
Bridge production by custom low-volume CNC machining while you wait for production molds or dies to be made, allows you to get your product to market as early as possible.
Custom Low Volume CNC Machining
Precision, Quality and Affordability at any volume.
Our team responds quickly to accommodate your needs.
Choosing the Right Custom Machine Shop
Finding a custom machine shop that offers "made to order" can be a valuable addition to your supplier system.
WayKen has advanced machining equipment and flexible production methods, from simple milling or turning parts to complex and precision 5-axis CNC machining, from prototype plastic machining to accurate metal machining, we offer a well-rounded mix of advantages. Our custom machine shop maintains 24/7 operations for optimal efficiency, quality and process control throughout the production process, from programming to machining to finishing.
Our in-house production capabilities combined with the ability to integrate external manufacturing resources allow us to have a quick turnaround to meet any of your custom machining needs. That's why we can be competitive for your low-volume CNC machining projects.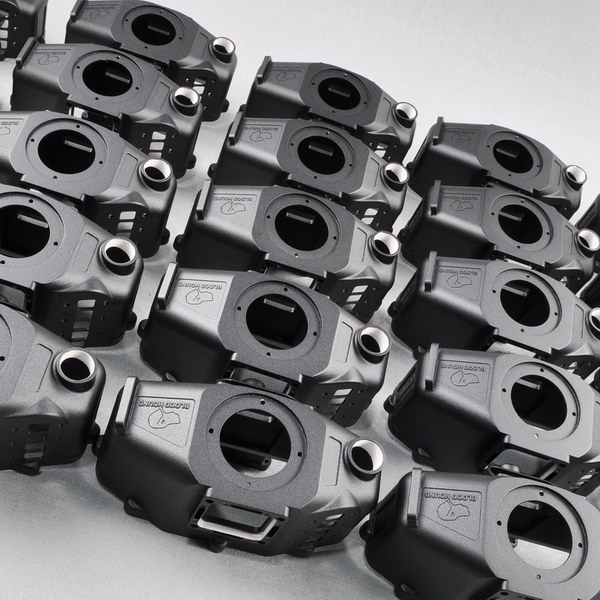 Our Custom Machining Capabilities
WHAT WE DO: Milling, Turning, 5-axis machining, EDM and Wire EDM, Surface Grinding.
FINISHING OPTIONS: Type II, Class 1 (clear), and Class 2 (black) anodizing; Type I, Type II, Class 1A and Class 3 chromate plating; Powder Coating; Electroplating; Painting and Printing.
MATERIALS: Metal materials include Aluminum 6061 & 7075, steel & Stainless, Bronze & Brass; Plastic materials include ABS, PC, Acrylic, Nylon, Acetal, PEEK, and PEI.
INSPECTION: CMMs, 3D Scanner, Full Gaging Equipment, Surface Roughness Tester, Hardness Tester, etc.